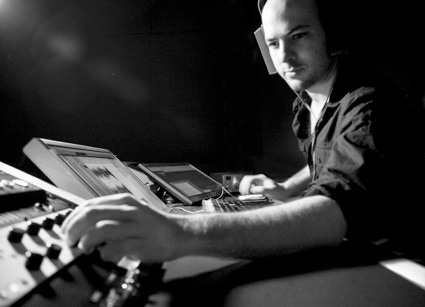 As an accomplished engineer and musician, Kevin is well rounded in many facets of the music industry. From recording, mixing, and mastering, to audio restoration and digital distribution for millions, Kevin's wide range of knowledge in music and technology makes him a trusted name in the industry.
Kevin began his career at age 19 in downtown Chicago, IL, opening his own recording studio called "Blackler Studios" and assisting at the historic and now defunct Paragon Recording Studios. Eventually, Kevin's thirst for knowledge led him to Boston, MA where he attended Berklee College of Music studying piano and majoring in Music Production and Engineering (MP&E). After graduating Berklee, Kevin moved to New York City and was hired as an assistant mastering engineer at Sony Music Studios. After several years assisting top industry professionals such as Vlado Meller, Mark Wilder, and Vic Anesini, Kevin was promoted to staff engineer specializing in audio mastering.
In 2007 Sony announced it was closing its studios located in the heart of midtown Manhattan and that the building would be demolished. Fortunately, Kevin was able to purchase the entire room he used to work in while he was at Sony (mastering suite "M6") and literally transplant the studio suite to Blackler Mastering in Brooklyn, even going as far as to build the room to the same dimensions as it was in Manhattan so that everything would fit. All of the key equipment such as speakers, amps, compressors, acoustic treatment, etc. was purchased directly from Sony and transplanted to Blackler Mastering.
In July, 2012, Kevin will celebrate his 5 year anniversary of Blackler Mastering! We will be throwing a party at the studio with some of Brooklyn's best DJ's that Kevin has had the pleaseue to work with in the past. Spare tweeters will be on hand!